EasyGo Physio and Wellness Centre – Mobile Physiotherapist Scarborough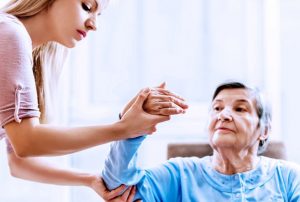 A mobile physiotherapist is an excellent facility for those who cannot visit a clinic or wellness center for treatment. For most people, it is due to lack of time due to a busy schedule, or limitations in mobility due to physical injury or advanced age.
This relatively new form of physiotherapy is a great benefit as you get clinic quality treatment right in the comfort of your home. The mobile physiotherapy at EasyGo Physio and Wellness Centre Scarborough is a team that typically consists of experienced physiotherapists, massage therapist as well as kinesiologists. The combination of interdisciplinary experts in the mobile team allows us to provide tailored and comprehensive treatment for our clients.
Who can use mobile physiotherapy Scarborough services?
Mobile physiotherapy offers all the benefits of a conventional physiotherapy session performed in a clinic. It is particularly helpful for those who have conditions including:
Injuries sustained due to motor accidents
Recovering from post-surgical ailments such as knee or hip replacement
Sports related injuries such as muscle tears, sprains, and strains
General joint and muscle pain resulting in limited mobility an discomfort
Work related health conditions such as lower back pain, pain in the shoulders and neck
Repeated motion injuries such as muscle tightness, restricted movements in the joints and muscles
Neurological conditions relating to multiple sclerosis and strokes
Pain due to certain conditions such as osteoporosis, osteoarthritis, and arthritis
How can I use a mobile physiotherapy service?
Using the mobile physiotherapy service at EasyGo Physio & Wellness Centre Scarborough is very straightforward. All you have to do is call us for an appointment, and our mobile team will be at your doorstep in no time.
You can also select a practitioner or a therapist of your choice if you have used his or her service in the past from our wellness center.
What do I need to know before using mobile physiotherapy?
The mobile physiotherapy service is an easy and convenient way to have access to top-quality treatment right at home. Our teams work around your schedule to suit your timing and preference. It is an excellent way to improve the overall quality of life and not just temporary relief from physical discomfort.
However, you need to know that the results of physiotherapy, which includes mobile physiotherapy, is a cumulative process. You cannot expect it to be the ultimate solution to your conditions after just one session. Therefore, the key is to incorporate it with other treatments and be consistent with the physical therapy sessions as well.
Call us today for mobile physiotherapy!