Home Visit Physiotherapy Scarborough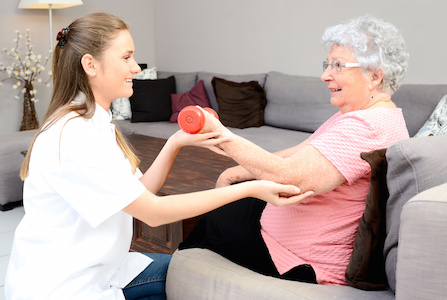 Book Your Home Visit Physiotherapy Session
There are many reasons why some patients cannot visit health care facilities. However, the most common among these are the inconvenience of traveling and restrictions on mobility.
This is when a Home visit physiotherapy provided by EasyGo Physio And Wellness Centre -Scarborough can come as very advantageous. It is an excellent facility that can benefit a multitude of patients irrespective of their location and health conditions.
At EasyGo Physio & Wellness Centre Scarborough, our mobile physiotherapy unit provides personalized care for our clients in the comfort of their homes/offices. We have our Physiotherapist visiting Toronto, Scarborough, Pickering, Port Union, Ajax , Whitby, Oshawa.
How does Home Visit Physiotherapy Work?
The home visit physiotherapy is a team of expert Physiotherapists. They work in close coordination with the client's primary physician as well as the family members and caregivers, if any.
Our personalized and expert care is aimed to enhance and maximize the treatments as well as the recovery of the clients. Whether it is to restore function, relieve conditions such as muscle tightness, impaired movements, or to compensate for lost skills, our goal is to make your daily living as effortless and natural as possible.